Listen on the go!
Key takeaways from PostFinance's Conversational IVR deployment on how to create an intelligent voice assistant for a large organization
Table of Contents:
Today technology appears to be invasive, especially the wearable options with airpods becoming the norm and so also smart voice assistants. Conversing with and through technology is likely to see a steady growth. Shouldn't enterprises then think of voice as one of the primary sources of communication with their customer? And if so, how? 
This question sparked a conversation between Dominic Spalinger, PostFinance VoiceBot product owner and Kore. The possible ways of addressing the concerns related to overworked contact centers while improving the overall customer experience were explored.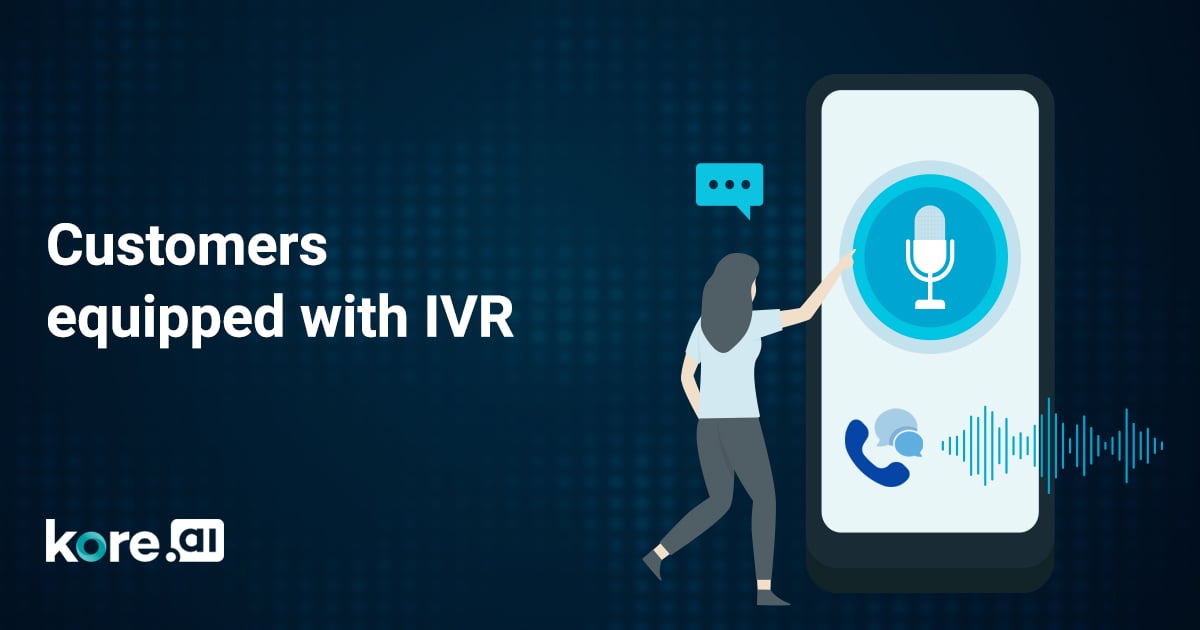 Dominic says he often gets asked why companies spend tons of money to acquire new customers when they do not want to talk to them (think long and boring IVR menus). His take is rather simple: "It's just the opposite. Companies want to offer their customers added value in combination with human agents. We want to get them access to our system and our content 24×7," he said. 
At PostFinance, they are trying to do this "by creating a compelling pairing of bots with human intelligence to get the most out of the process".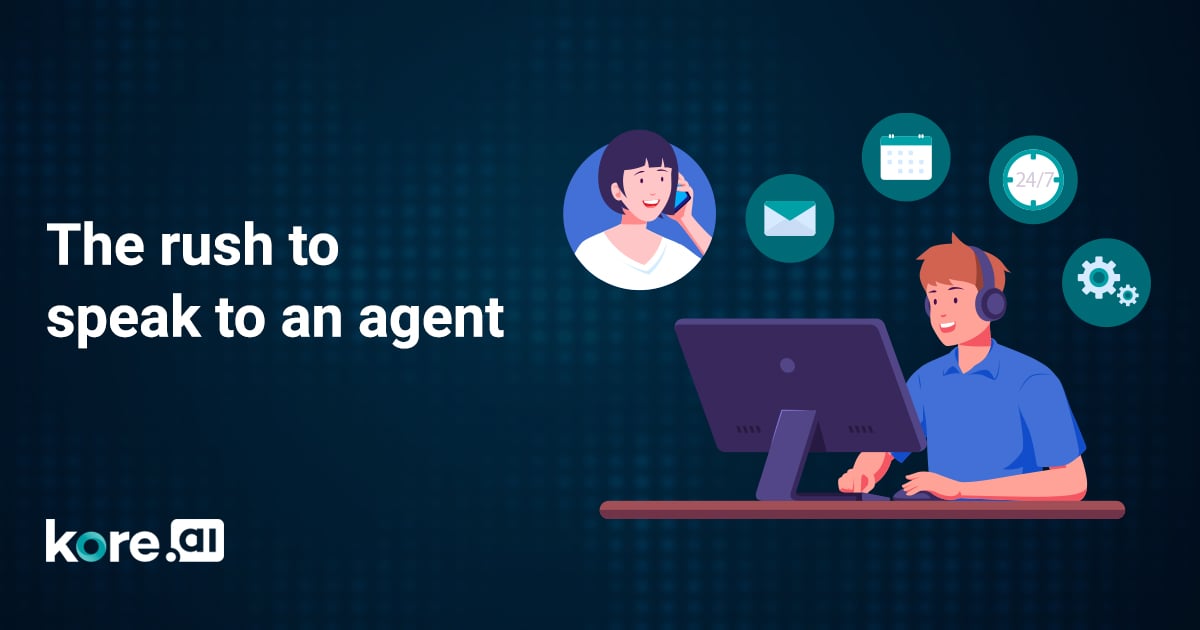 Several companies rely on interactive voice responses (IVR) as part of their customer care call center processes. These conventional IVR systems can be aggravating; for example, a pre-recorded operator rattles off option after option from a menu, when you call a helpline.  
While the wait is bad enough, customers could make the wrong choice and end up frustrated. If they attempt to bypass the menu altogether and start speaking with a live agent directly, long wait times could lead to exasperation, leaving them unhappy. The question then is, can your contact center become intelligent and not just a drab phone menu? 
Transforming your contact center with a dynamic conversational IVR seems to hold the key. Rather than requiring customers to press numbers on their mobile, a layer of voice and NLP-powered intent recognition offers a conversational experience, and routes customers to the solution or an agent. The rush to talk to an agent is minimized and customers do not have to go on an unending spree of pressing their phone buttons, as PostFinance has found out.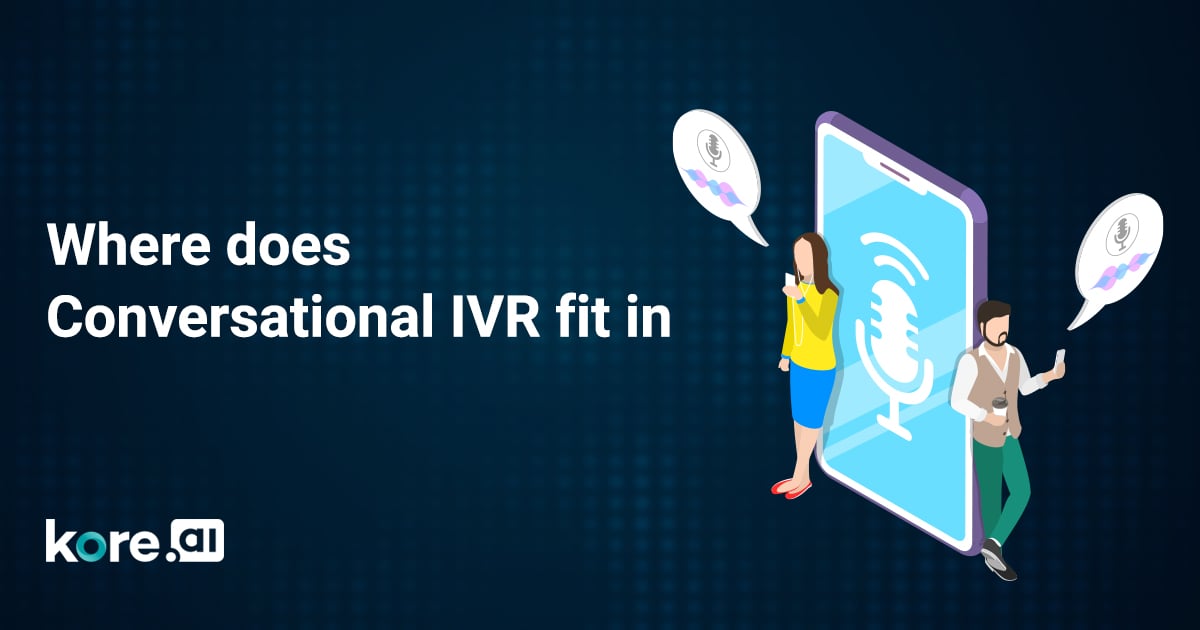 Every enterprise has queries or tasks that have the most traction and the channel that is most used, a factor that mustn't be missed. "In our contact center, we have 2.5 million callers, and the preferred channel for our customers is still the phone," Dominic noted.
This led PostFinance to a realization that it was imperative to create a voice assistant that would be added as a layer on top of their platform and then connect it to banking applications to personalize dialogs for intent recognition and response, rather than creating a whole new system from scratch. 
The path to deploying a conversational IVR or voice assistant started with a text-based chatbot on PostFinance's website that was later scaled up to handle e-banking and mobile browsers. So what started out as just a chatbot in 2016-17 has now been transformed into a voice assistant, with voice recognition that allows customer authentication as well. 
The 600 agents who were earlier tasked with answering routine queries from the IVR can now perform complex tasks and get upskilled. Dominic explained PostFinance's transition as "the shift from a support organization to a sales organization within our contact center", which was accomplished by adopting a conversational AI voice platform. "That's the backbone of our strategy".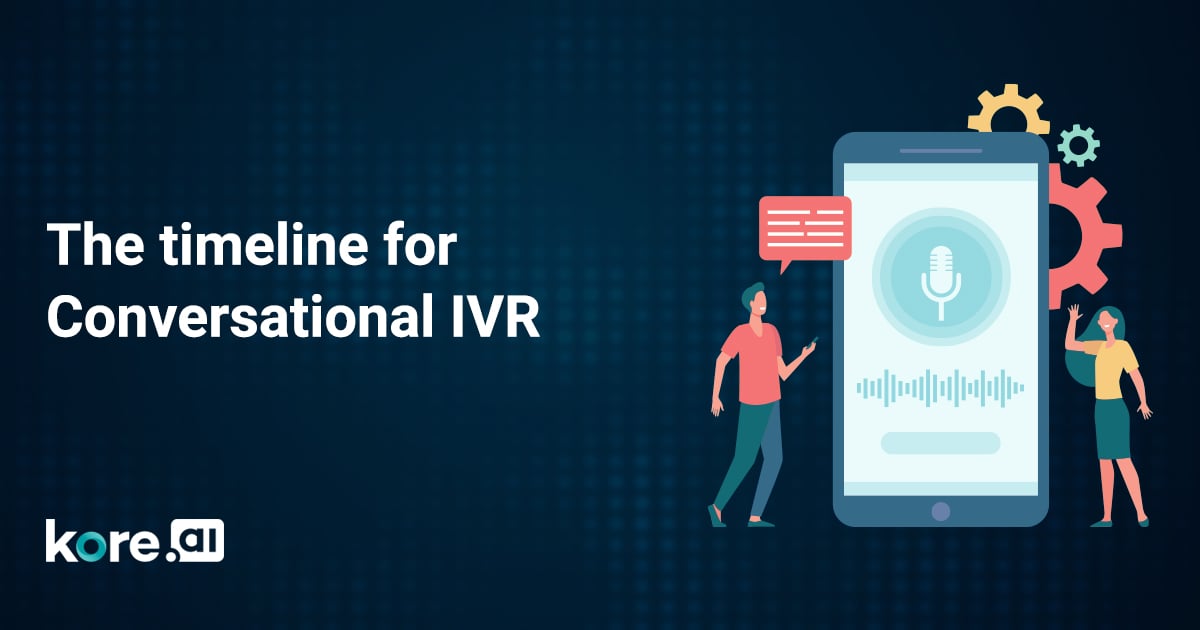 The best way to begin, according to Dominic, is to get down to understanding how the current IVR is performing and what it lacks. "When we transformed our chatbot to a voice bot, we knew that we needed a dialog engine, and the evaluation took about four months."
They also needed a vendor that would help them augment their existing IVR with strong NLP capabilities and multiple language support. "It came down to 20 vendors to one that we went into a deep-dive to approve our concept, a process that took almost a year to go live with the first IVR voice bot," said Dominic.
What PostFinance also looked out for was a dialog engine that can work both for their voice and text bot initiatives, channel-specific engine handling, interruption handling and VXML support. They intended to identify customer and agent dialog with sentiment to pinpoint optimization opportunities. 
In addition, they wanted a vendor that offered an on-premise platform rather than a complete cloud solutions one, owing to customer data usage regulations in Switzerland, especially pertaining to financial institutions. Enterprises have to keep in mind that access to gateways, backends, can get complicated. 
A no-code virtual assistant platform provides a secure, and scalable end-to-end solution to design, build, test, and deploy AI-powered virtual assistants. Despite the fact that big tech solutions are biased towards the cloud, a choice for on-premise deployment does not hurt..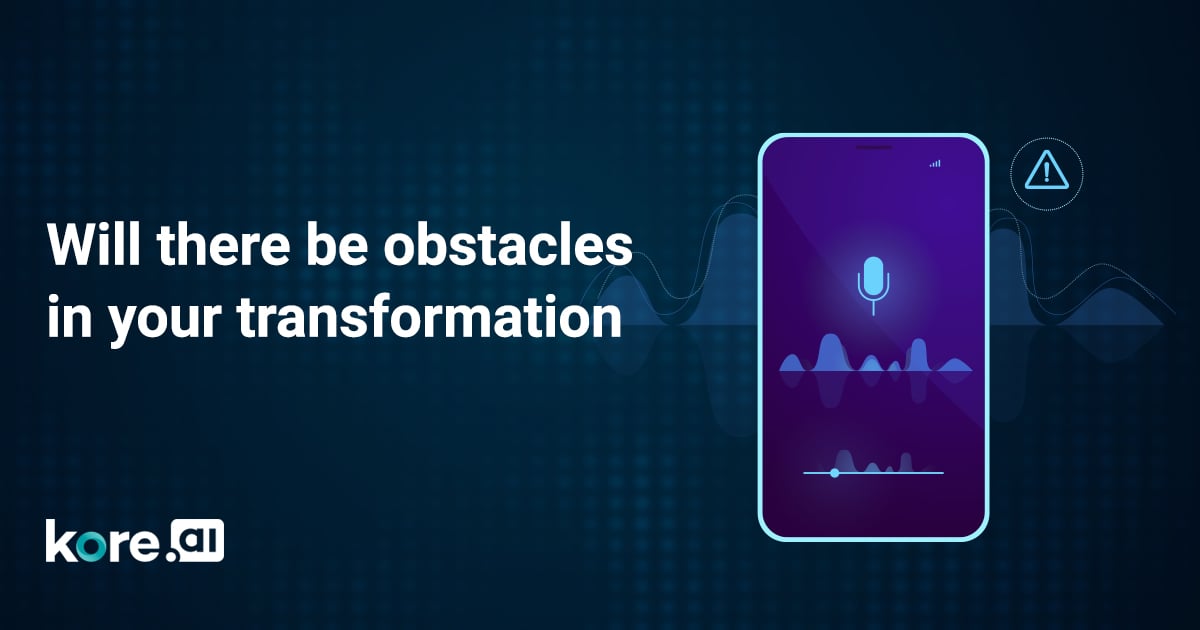 Ideas may be bulletproof but implementation isn't. During its transition phase from a chatbot to a voice assistant, PostFinance expected to reuse some existing content for the voice bot. However, the team quickly realized that training data was useless, as people talk in different ways, to add to that answers to similar questions are different in the voice-and graphic-based interfaces. Understanding various dialects and intonation in the European region was an obstacle for the voice bot as well. 
The Swiss organization further realized that the dialog engine had to be reimagined and the incumbent one needed to be retired. The dialog engine was switched to be able to cater to both the text and voice bot.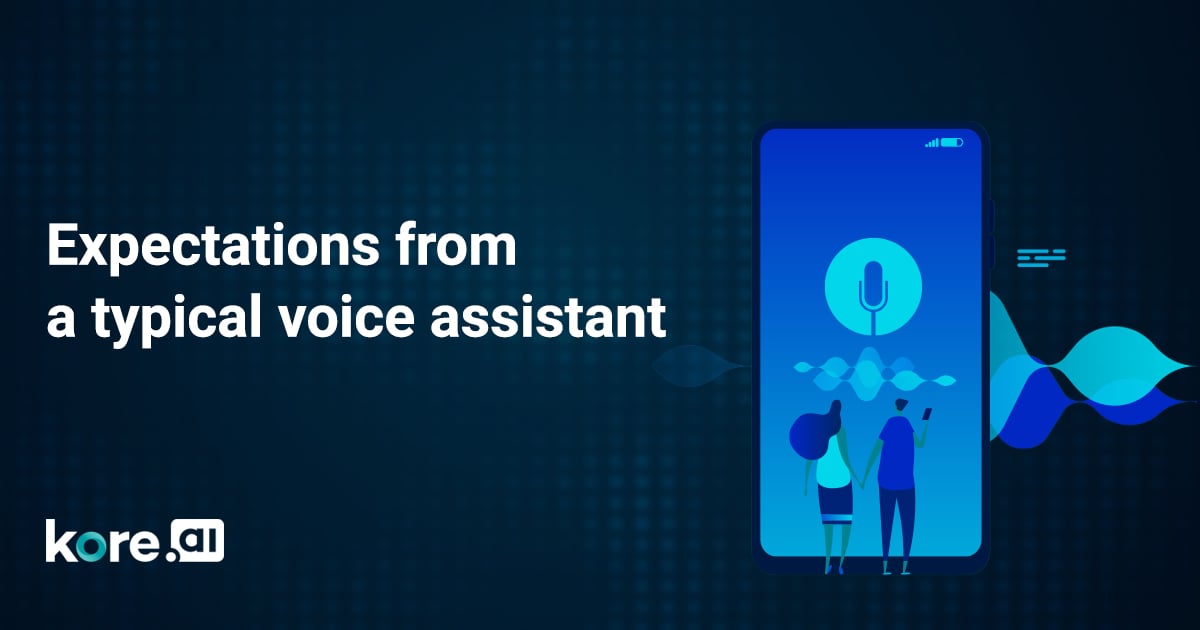 PostFinance's voice assistant is essentially a layer between the IVR and the dialog engine. Whenever a customer uses their voice prompt, it is processed by the dialog engine as text and the resolution is reprocessed as a voice response. The conversational IVR layer uses this recognizer and localizer to create a valuable experience for the customer. 
"One interesting thing we noticed was customer acceptance. The first use case was requesting an account statement or interest statement. We have gotten almost 200,000 unique requests," Dominic said. But be prepared to see lack of acceptance as change can be difficult for customers. "When we kicked off the service, there was low adoption. But slowly and steadily, customers started to not only learn the system and like it, they realized they can order an account statement faster than with an agent and when they needed it, as it runs 24/7." Dominic added. 
When deploying a voice assistant you should define and measure success metrics after a certain time has passed. PostFinance's call drop rates have been high at 30%, but now that customer acceptance is improving, measuring this metric will help them further build capability and refine it going forward.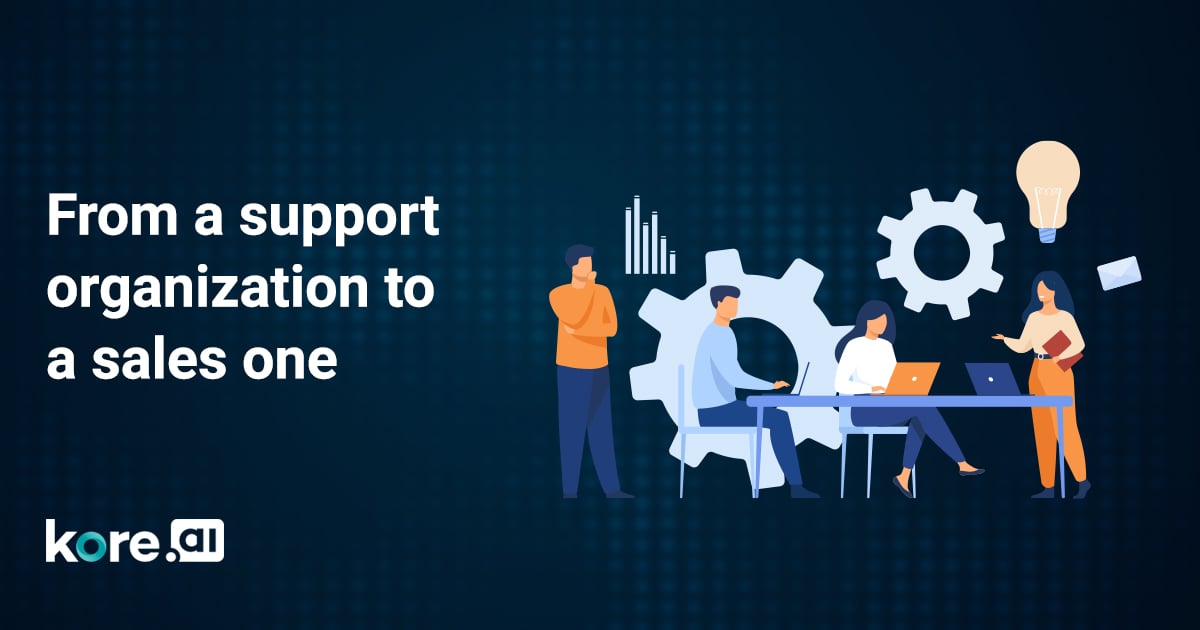 Not every customer who calls wants to talk to you, but they can be spoken to by an intelligent voice assistant – that appears to be a goal to work towards. With the progression of AI in businesses "voice user interface might be the future of how companies interact with their customers. We can gain experience on voice user interfaces, and use the learning to enable other devices in the future," observed Dominic. 
The way technologies evolve, what seems novel today may become pervasive in a few years. This has been proven time and again. So if businesses find out that they are able to offer their customers quicker resolution through interactive self-service technologies and can improve the overall engagement, the transition may become much smoother. "Looking into the future, we will probably use this technology less in our telephonic environment, and more on other interfaces," Dominic quipped. 
Conversational IVR could also help transform your organization into a sales arm from a service/support arm. Also, with predictive analytics, context management and superior entity recognition, you develop an understanding of who the customer is. Voice assistants can do part of the selling by suggesting value add items, such as insurance or mortgage options. 
"This would involve training and the use of technology to resolve more queries, while agents can be upskilled to build better relationships that voice assistants start and answer complex questions," Dominic said.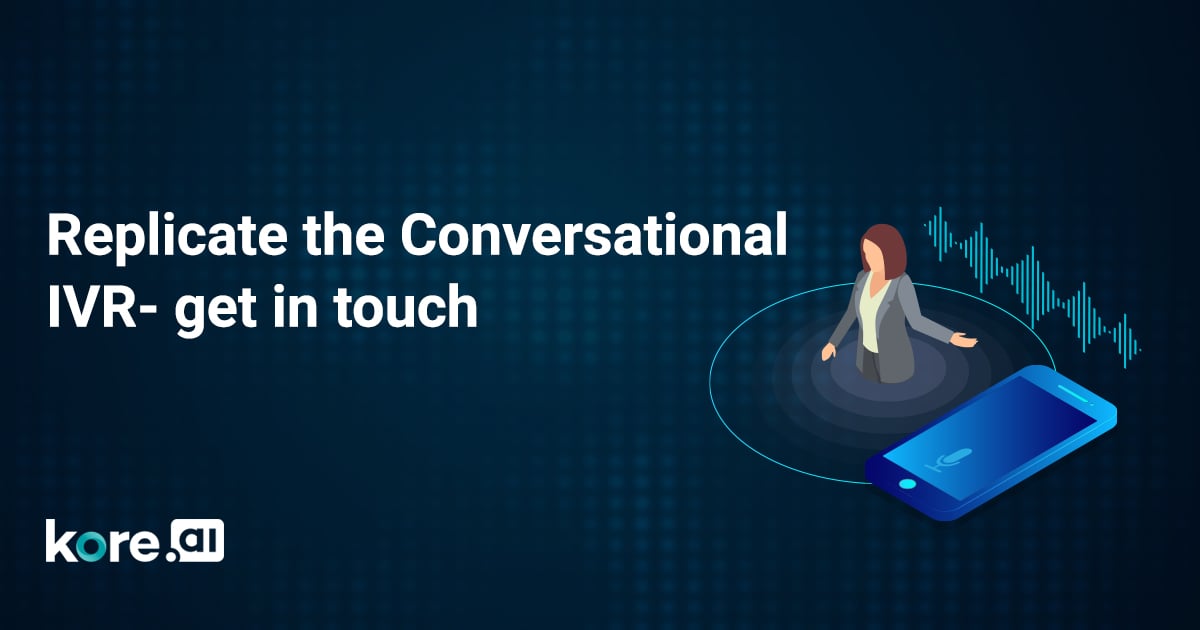 While the use of text-based chatbots is mushrooming, PostFinance has excelled at voice-based assistants that are gaining traction with customers and catering to significant use cases. Organizations can take a leaf or two from the Swiss institution's playbook in adding a layer that processes voice and text on different channels, rather than ripping it up for a new one.
With Kore's Virtual Assistant platform, large organizations are automating up to 80% of routine business interactions, reducing operational costs to enhance customer and agent experiences. Reach out to us if you have a specific use case to discuss.
Request a Demo of Kore.ai Products
and Solutions

 

How to create an intelligent voice assistant by pairing your IVR with Conversational AI